Cookies and Cones Case Study
Cookies and Cones
In 2018, Matt Davis established Cookies & Cones – an American style, instagrammable dessert business. Appealing to the sweet tooth, the business offers freshly baked and often customisable dessert items from mouth-watering cookies, brownies and doughnuts, with additional menu items from waffles, crepes, milkshakes and freshly made gelato.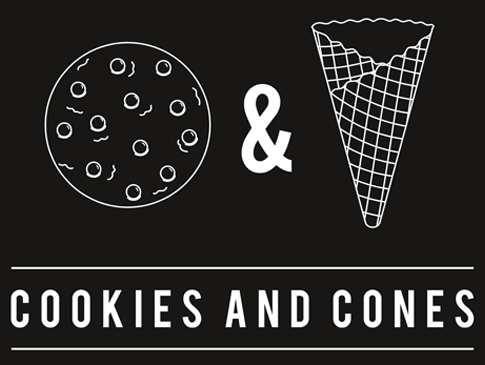 'Trendy, fun & immersive. This follows through to the bakery products that we produce as they are theatrical & highly instagrammable.' – Matt Davis
In 2022, Cookies and Cones undertook a partnership with Primark, and opened its first dessert shop directly in the Primark store.
With an appetite for growth and not showing any sign of slowing down, Matt researched how he could get additional help for his business to achieve his goals. He got in touch with Backing Essex Business and Let's Do Business Finance to find out about securing additional finance for the future of Cookies & Cones.
Matt worked with business manager Elaine Robinson from Backing Essex Business to submit his plans and application for a loan under the Recovery Loan Scheme through Let's Do Business Finance. This funding kickstarted his plans so successfully, that he has since benefited from a second tranche, resulting in securing a total of £166k under two separate facilities.
Accredited providers like Community Development Finance Institution Let's Do Business Finance are able to administer finance facilities under the scheme to eligible businesses and help them stay on track with their goals.
The loan facilities from Let's Do Business Finance enabled Cookies & Cones to not only cement their plans for the new Primark store installations; creating brand new shop fronts and displays and hire additional staff to ensure a smooth running of the new Primark in-store sites, but also aided Cookies & Cones to create a bigger and new home for their headquarters in Essex.
The support Matt received was funded by NEEB's Business Support partner Lets Do Business.